It's not as easy as one might think to find somewhere to plop your dog on Santa's lap for a quick photo. However, if you'd still like to feature fido in your holiday mailings there's no need to fear. Say merry christmas with your Frenchie (in French, of course) with one of these three-toned letterpressed cards from Vandalia Street Press:
If you're anything like me you may or may not have the gumption to go on the christmas card offensive via mass-mailing, but with these classy Frenchie thank you cards I'm armed and ready to send a thank you note that will render any pre-holiday faux-pas all but forgotten.
And the good stuff just keeps on coming! Vandalia Street Press, "Where Letterpress is Betterpress," brings the quality and keen eye for design necessary to back up its slogan. Husband and wife duo, Fred and Kim- the humans behind this St. Paul, Minnesotta-based printshop, have a striking ability to pull off clever (often canine-based) concepts while maintaining the minimalistic style that makes letterpress what it is.
Be sure not to miss the cone collar get well card, which will cheer any ailing dog-lover!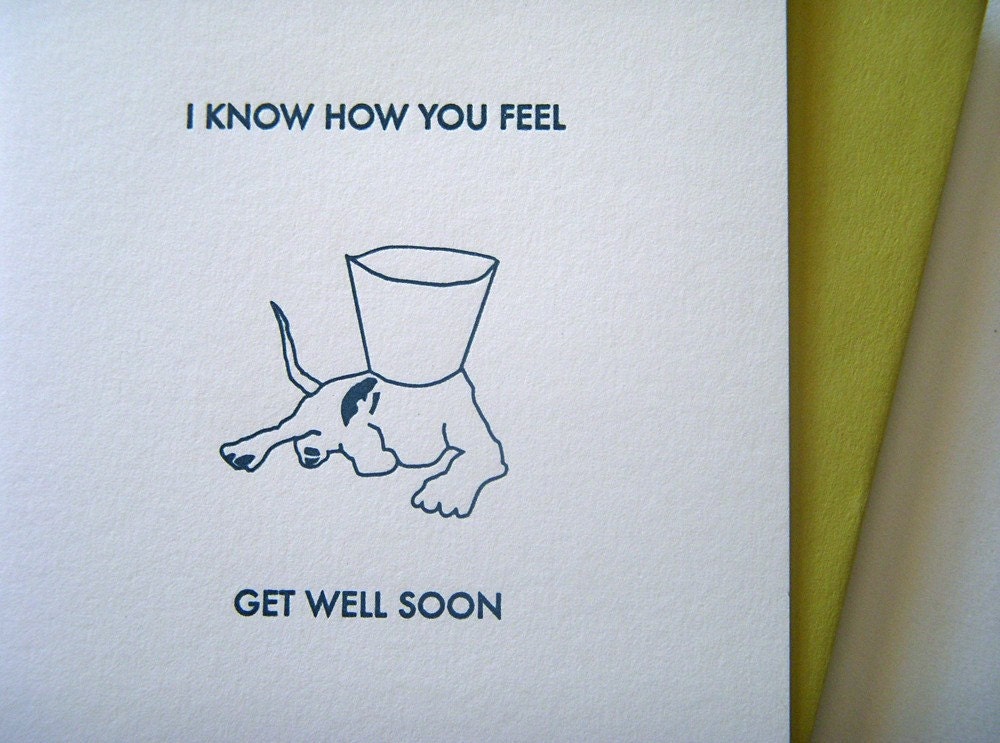 Artist's About:
A Vandalia Street Press Bio Poem

We are
Fred and Kim
husband and wife
artists
photographers
lovers of paper and type.

FIND VSP ON THE WEB:
http://twitter.com/vandaliastpress
http://vandaliastreetpress.blogspot.com